What if you could understand customer sentiment to provide perfect experiences every time, predict customer issues before they happen, know which sales deals will close months in advance and empower support teams to manage hundreds of interactions simultaneously? We combine cutting-edge machine learning with a unique human-centered design approach to help our clients use the power of data science to realize unreasonable objectives.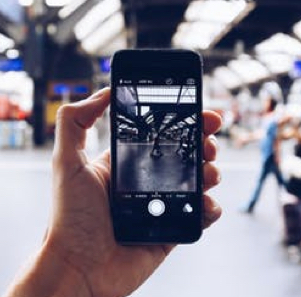 Predictive Models
Empower your business to predict future events and get early warnings of issues before they happen. Our predictive analytics services helps you transform mountains of historical data into robust models for predicting customer behavior, assessing risk, and preventing churn. We employ deep learning and powerful data preprocessing technologies to automatically find signals in a wide range of complex and messy enterprise data from CRM records to text conversations with customers. We optimize models against real business outcomes such as reducing cost instead of academic evaluation measures. Lastly, we help you build a sustainable pipeline for maintaining and re-training models so you can be confident in the models' predictions over time.
Artificial Intelligence and Bots
Automate routine tasks and scale resource-intensive business functions effortlessly. Our AI services develop intelligent agents that can communicate in natural language across a wide number of domains from sales to technical support. Our approach is grounded in a leading user research-driven process for capturing the needs, preferences, and language of the end-users. These inputs are then combined with state-of-the-art natural language understanding to build flexible agents that learn, adapt, and grow over time.
Classification and Recommender Systems
Personalize content and provide real-time suggestions to improve sales, drive renewals, and accelerate productivity. Our classification and recommender system services help you build machine learning systems that can understand user needs and make smart contextual recommendations in a wide variety of applications, ranging from marketing to human resources. We work with stakeholders all the way from inception to adoption to ensure systems are seamlessly integrated into the product, service, or work-flow. Lastly, we help you develop closed-loop feedback mechanisms so that the system can improve and adapt over time.
Statistical Analysis and KPIs
Understand and improve complex processes and services inside of your business. Our statistical analysis services help you define the right metrics for measuring outcomes, and then distill complex and noisy data into insight to support decision making. We use deep domain experience in business operations and product management to help narrow down high-level business objectives into a set of prioritized hypotheses that can be tested using our agile methodology. We then leverage proprietary data models and statistical methodologies to quickly produce clear and understandable results that you can use.